Vice President of Research & Development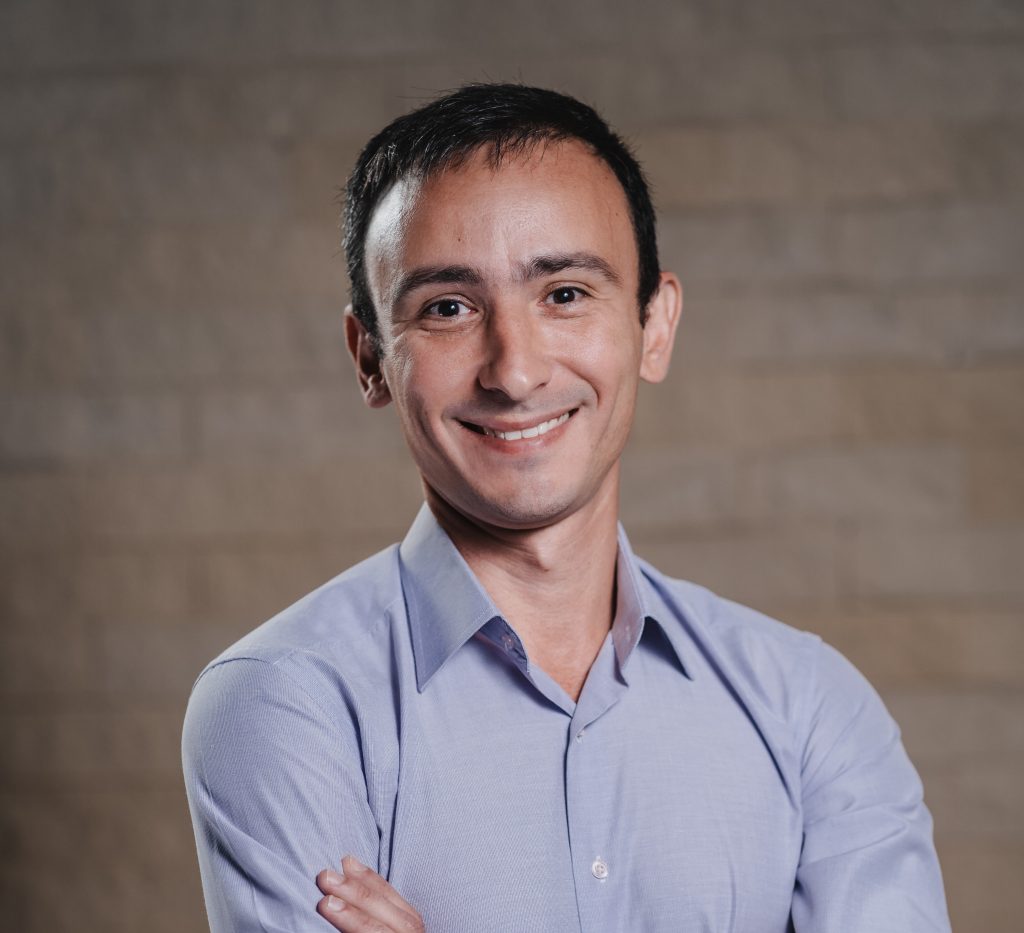 Professional Experience
Rafael Defense Advanced Systems
Israeli Air Force Pilot

Expertise
Aerodynamics
Mathematics
Control Engineering

Education
MSc and BSc in Aerospace Engineering, Technion - Israel Institute of Technology (both Cum Laude)

Professional Experience
Rafael Defense Advanced Systems
Israeli Air Force Pilot

Expertise
Aerodynamics
Mathematics
Control Engineering

Education
MSc and BSc in Aerospace Engineering, Technion - Israel Institute of Technology (both Cum Laude)
As Vice President of Research & Development, Gregory 'Grisha' Khodos directs and oversees the Algorithm, Software, and Quality Assurance teams at Tevel Aerobotics Technologies.
He brings a unique skillset and expertise in control engineering, aerodynamics mathematics and analytical thinking.
Grisha is a veteran Israeli Air Force pilot with the officer ranking of Major.
During his IAF service he managed various large-scale operational and technological projects, including Elop's Commercial Multi-Spectral Infrared Countermeasure (C-MUSIC) system flight tests – a pod-mounted DIRCM system specifically designed to defend large aircraft from heat-seeking ground to air missiles.
Grisha played an instrumental role in an Israeli Air Force project that was recognized by the IAF commander.
Drawing on his unique experience as both an IAF pilot and engineer, Grisha brings to his role in Tevel a detailed system and mission understanding combined with planning, organization, and a goal-oriented drive.
He holds a BSc and MSc (both Cum Laude) in Aerospace Engineering from the Technion (Israel Institute of Technology).